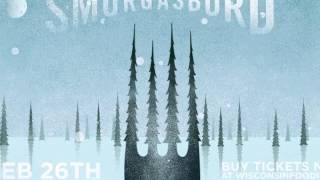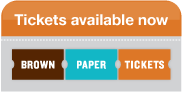 Meet the Artisan's & Chefs from the show!
General Admission Ticket:
Includes food and beverage samples from over 35 local artisans, a tasting glass, $10 Potawatomi Fire Keepers Reward Play Gift Certificate, Parking, Coat Check, Service Fees and Admission into Masters Classes taught by industry experts!
VIP Chef Experience Ticket: Very Limited Tickets!
This is a once in a lifetime opportunity to experience outstanding dishes from Wisconsin's award winning top Chefs that have been featured on Wisconsin Foodie! More details below!
VIP Restaurant Experience Ticket: Limited Tickets!
We are offering the chance to meet some of your favorite chefs featured on Wisconsin Foodie in our VIP Restaurant Experience. We are pairing the chefs with food producers and farmers in a unique collaborative tasting experience. More details below!
Experience the flavors from the program and connect with the stories that you love. We have invited a variety of our program's guests to exhibit and sample their products for you!
This means a fun-filled day featuring Wisconsin's top chefs and local artisans. Get ready to sample Wisconsin's finest cheeses, meats, beers, spirits, and other amazing tasty treats!
As you feast on the smörgåsbord of flavors, don't forget to attend one of our Master Classes taught by industry leaders.
Kyle Cherek, Arthur Ircink, and Jessica Bell will be in attendance as well!